Performance of Floriculture Industry in East Africa: What Lessons can Tanzania Learn from Kenya?
Keywords:
Floriculture, Performance, Kenya, Tanzania, Lessons
Abstract
In the recent days Sub-Saharan African counties look at floriculture as a viable alternative to boost their foreign earnings through export of cut flowers. However, while the sector is second largest contributor to foreign earnings for Kenya, Tanzania is yet to fully exploit the potential for both production and export of cut flowers. This paper was set with an aim to make comparative assessment of performance of floriculture industries in Kenya and Tanzania. The study relied mainly on secondary data obtained from International Trade Centre (ITC) database, published previous survey reports and several national policies and strategies. The findings revealed that Kenya was performing better than Tanzania in terms of quantity of cut flowers exported to different destinations in the World and in-terms of value of earnings from export of those flowers. It was observed that while the floriculture sector for both countries had been growing in the past nine years, Kenya's performance was far beyond Tanzania's. Among the major hurdles to the growth of Tanzania's floriculture industry included lack of efficient air transportation, absence of a National Horticulture Policy in place, unorganized farming systems without clusters and foreigners domination of the sector. The paper recommended for a number of measures to improve performance of floriculture industry in Tanzania including need to: (a) formulate national horticulture policy to guide expansion of the sector (b)engage in strategic negotiations with big cargo Airline Companies so that they can frequently land at Kilimanjaro International Airport for easy transportation of cut flowers to the different destinations in the world and (c) launch coordinated efforts by experts from the Tanzania's ministries of agriculture, trade, transportation and finance to draw lessons from Kenya on how to grow floriculture in the country.
Downloads
Download data is not yet available.
References
Awan, A. (2015). Shifting Global Economic Paradigm. Asian Business Review, 4(3), 35-40. Retrieved from http://journals.abc.us.org/index.php/abr/article/view/Ghafoor
Bolo, M (2006). Knowledge, Technology and Growth: The Case Study of Lake Naivasha Cut flower Cluster in Kenya. World Bank: World Bank Institute
Butunyi, C. (2010). East Africa: Now APA to Offer Political Risk Cover for Kenya, Uganda Firms. Available at: http://allafrica.com/stories/201001250444.html. retrieved on 12/1/ 2014
Byerlee, D., Xinshen, D. & Jackson, C. (2005). Agriculture, Rural Development, and Pro-Poor Growth: Country Experiences in the Post-Reform Era. Agriculture and Rural Development Discussion Paper 21, Washington, D.C.: World Bank.
Christiaensen, L. and Demery, L. (2007). Down to Earth: Agriculture and Poverty reduction in Africa, Washington D.C.: The World Bank.
Collier, P. and Gunning, J. W. (1999). Explaining African economic performance. Journal of Economic Literature 37: 64 - 111.
Department for International Development (DFID) (2005). Growth and poverty reduction: The role of agriculture. DFID Policy Paper, London: DFID.
Dercon, S. (2009). Rural Poverty: Old Challenges in New Contexts. The World Bank Research Observer, 24(1): 1 – 28.
Diao, X., Dorosh, P., Rahman, M., Meijer, S., Rosegrant, M., Yanoma, Y. and Li, W. (2003). Market opportunities for African agriculture: an examination of demand-side constraints on agricultural growth. Development Strategy and Governance Division Discussion Paper Series 1. Washington, D.C.: IFPRI
Eurostat database, http//epp.eustat.ec.europa.eu.Retrieved on 21/01/2014
Frank, B. and Cruz, E. (2001). Flower for Justice, Implementing the International Code of Conduct, Friedrch Ebert Stiftung.
Getu, M. (2009). Mizan Law Rev: Ethiopian Floriculture and its Impact on the Environment 3(2). Available at: http://www.ajol.info/index.php/mlr/article/viewFile/54011/42554. Retrieved on 12/1/2014
GOK (2012). National Horticulture Policy. Nairobi: Agricultural Sector Coordination Unit
Hale, A. and Opondo, M. (2005). Humanising the Cut Flower Chain: Confronting the Realities of Flower Production for Workers in Kenya, Antipode, 37(2): 301 – 323.
Horticultural Crops Development Authority (HDCA). Available at http://www.hcda.0rg. Retrieved on 7/1/2014
Horticulture Development Council of Tanzania (HODECT) (2010). Tanzania Horticultural Development Strategy 2012-2021. Dar es Salaam: HODECT
Hughes, A. (2004). Accounting for Ethical Trade. Global Community Networks, Virtualism and the Audit Economy. In: Hughes, A and Reimer, S. (eds). Geographies of Commodity Chains, London: Routledge.
Ihucha, A. (2008). Arusha Exporters Secure International Cargo Flight, Sunday Observer, 28 December 2008. Available at http://www.ippmedia.com/ipp/observer/2008/12/28/128854.html. Retrieved on 21/01/2014
IMF (2010). World Economic Outlook Update. A policy-driven, Multispeed Recovery. Washington D.C. United State.
Kiptum, B. (2005). Building export markets for Kenyan flowers: Challenges and Opportunities facing small scale flower growers in Kenya. Paper presented at ATPS/CTA national dissemination and exhibition workshop on the flower industry in Kenya on March 31, 2005 in Nairobi.
Ksoll, C., Macchiavello, R. and Morjaria, A. (2010). The Effect of Ethnic Violence on an Export-oriented industry. BREAD working paper. Bureau for Research and Economic Analysis of Development
Ksoll, C., Rocco, M., and Ameet, M. (2009). Guns and Roses: The Impact of the Kenyan Post-Election Violence on Flower Exporting Firms. Centre for the Study of African Economies Working Paper Series 2009-06, University of Oxford
Mashindano, O.,Vivian K., Specioza, M. and Solomon, B. (2003). Taping Export Opportunities for Horticulture products in Tanzania: Do we have supportive policies and institutional framework? ESRF Policy Brief. Available at.http://esrf.org.tz/docs/horticulture_products.pdf. Retrieved on 20/3/2014
Miguel, E., Satyanath, S. and Sergenti, E. (2004). Economic Shocks and Civil Conflicts: An Instrumental Variable Approach. Journal of Political economy 112 (4)
Msogoya, T. and Maerere, A. (2006). The Flower Industry in Tanzania: Production Performance and Costs. Journal of Agronomy 5 (3): 478-481
Muhammad, A. (2009). Would African Countries Benefit from the Termination of Kenya's Economic Partnership Agreement (EPA) with the EU? An analysis of EU Demand for Imported Roses. Journal of Agricultural Economics 60(1): 200 -238
Mwabu, G. and Thorbecke, E. (2004). Rural development, growth and poverty in Africa. Journal of African Economies, 13 (1): 16 - 65.
Ndulu, B.J. and Chakraborti, L. (2007). Challenges of African Growth: Opportunities, Constraints and Strategic Directions. World Bank Publications
Nkwame, V.M. (2008). Tanzania: Kenya Clashes Backfire on Local Flower Industry, Arusha Times, 11 February 2008
Nyambo, B. and Verschoor, R. (2005). Partnership for Market Access; towards a sustainable market-oriented horticultural sector in Tanzania. Wageningen UR Position paper
Rikken, M. (2011). The Global Competitiveness of the Kenyan Flower Industry.World Bank. Available at: http://www.kenyaflowercouncil.org/pdf/VC5%20Global%20Competitiveness%20Kenyan%20Flower%20Industry%20-%20ProVerde.pdf Retrieved on 20/3/2014
Rosegrant, M., Rngler, C., Benson, T. Diao, X., Resnick, D., Thurlow, J., Toreror, M., and Orden, D., (2007). Agriculture and Achieving Millenium Development Goals. World Bank. Available at http://www.ifpr.org/pubs/cp/agmdg.asp. Retrieved on 20/3/2014
Sankaran, A., & Rajkumar, P. (2015). The Dimensions of Industrial Growth in Tamil Nadu, India: Three Decades of Experience. Asian Business Review, 4(1), 19-23. Retrieved from http://journals.abc.us.org/index.php/abr/article/view/Sankaran
Sergeant, A. (2004). Horticultural and Floricultural Exports Constraints, Potential - and an Agenda for Support for the Tanzania Diagnostic Trade Integration Study. World Bank DTIS
Sutton, J. and Olomi, D. (2012). An enterprise map of Tanzania: International Growth Center. London Publishing Partnership.
Tanzania Horticultural Association (TAHA) (2009). Available at http://www.tanzaniahorticulture. Retrieved on 08/02/2014
Taylor, J. (2003). Economic Policies and Investment Risks in Africa. US-Africa Business Summit. Washington, D.C.
URT (1997). Agricultural and Livestock Policy. Dar es Salaam: Ministry of Agriculture and Cooperatives
Wolgin, J.M. (2001). A Strategy for Cutting Hunger in Africa. Report commissioned by the Partnership to Cut Hunger in Africa. Washington D.C.: Partnership to Cut Hunger and Poverty in Africa
World Bank (1999). Southern Africa Agriculture: Gaining Through Regional Collaboration. World Bank Publications, 23.
World Bank (2007). World development report 2008: Agriculture for Development. Washington, DC., USA
Zhang X., Rockmore, M, and Chamberlin, J. (2007). A Typology for Vulnerability and Agriculture in Sub-Saharan Africa. Discussion paper 00734
Internet Sources
http://www.trademap.org/tradestat/Country_SelProduct_TS.aspx
http://legacy.intracen.org/appli1/TradeCom/TP_EP_CI.aspx?RP=834&YR=2009
http://www.trademap.org/tradestat/Country_SelProduct_TS.aspxademap.org/tradestat/Country_SelProduct_TS.aspx
https://twiter.com/MadeItInAfrica
-- 0 --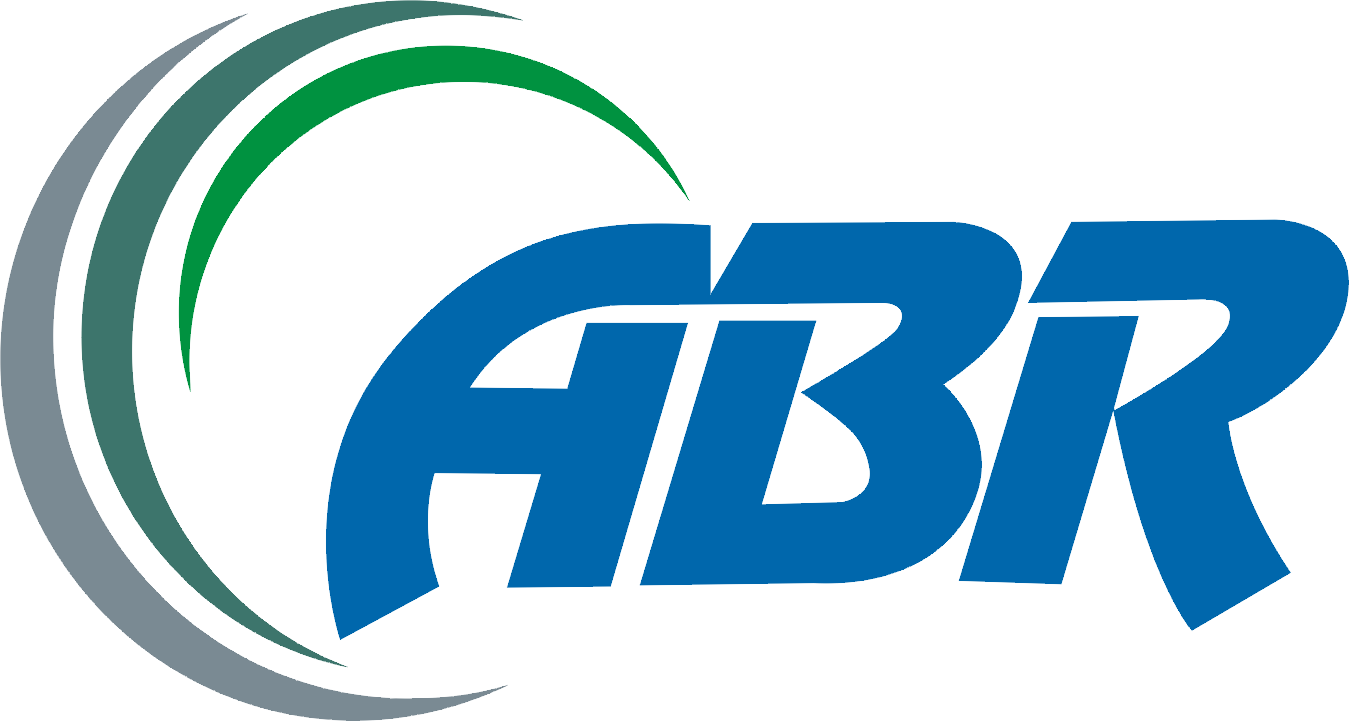 How to Cite
Mwase, D. E. (2015). Performance of Floriculture Industry in East Africa: What Lessons can Tanzania Learn from Kenya?. Asian Business Review, 5(1), 20–27. https://doi.org/10.18034/abr.v5i1.48
License
Asian Business Review is an Open Access journal. Authors who publish with this journal agree to the following terms:
Authors retain copyright and grant the journal the right of first publication with the work simultaneously licensed under a CC BY-NC 4.0 International License that allows others to share the work with an acknowledgment of the work's authorship and initial publication in this journal.
Authors are able to enter into separate, additional contractual arrangements for the non-exclusive distribution of the journal's published version of their work (e.g., post it to an institutional repository or publish it in a book), with an acknowledgment of its initial publication in this journal. We require authors to inform us of any instances of re-publication.