Empowerment of Muslim Women through Microfinance and Self Help Groups: A Case Study of Chennai City
Keywords:
Women Empowerment, Micro finance, SHGs
Abstract
The empowerment of women is one of the central issues in the process of development of countries all over the world. The Government of India has made Empowerment of Women as one of the principal objectives of the Ninth Five Year Plan (1997-2002) and also declared 2001 as the year of 'Women's Empowerment'. Women's empowerment is a process in which women gain greater share of control over resources - material, human and intellectual like knowledge, information, ideas and financial resources like money - and access to money and control over decision-making in the home, community, society and nation, and to gain `power'. Microfinance is the provision of small amounts of financial services to low income poor and very poor self employed people. The participation of women in Self Help Groups (SHGs) made a significant impact on their empowerment both in social and economical aspects. This study addresses empowerment of Muslim women through microfinance and self help groups in Chennai city of Tamilnadu. The information required for the study has been collected from both the primary and secondary sources. Further statistical analysis has been undertaken using various statistical tools like logistic regression, student t test, F test, Chi square test, ANOVA, Duncan Multiple Range Test (DMRT), the Wald Test, etc.
Downloads
Download data is not yet available.
References
Ackerly, Brooke (1997): 'What's in a Design? The effects of NGO Programme Delivery Choices on Women's Empowerment in Bangladesh' in Goetz (ed.).
Adams, Dale W. (1995): 'Using Credit Unions as Conduits for Micro Enterprise Lending: Latin American, Insights', Poverty- Oriented Banking Working Paper No.12, Enterprise and Cooperative Development Department, International Labor Office, Geneva.
Ahmad, Ausaf (1993): Indian Muslims- Issues in Social and Economic Development, Khama Publishers, New Delhi.
Armendariz, Beatriz and Nigel Roome (2008): 'Gender Empowerment in Micro Finance', MPRA Paper, No. 31040. http://mpra.ub.unimuenchen.de/31040.
Batiliwala, Srilatha (1994): 'The Meaning of Women's Empowerment: New Concept from Action' in Population Policies Reconsidered: Health, Empowerment and Rights, in Sen, A. Germain and L. C. Chen eds. Harvard University Press, Cambridge.
Burra, Neera, Joy Deshmukh - Ranadive, Ranjani K. Murthy (ed.), (2005): Micro – Credit , Poverty and Employment-Linking the Triad. Sage Publication, New Delhi.
Carr, James. H, Zhong Yi Tong (ed.), (2005): Replicating Micro finance in the United States, Woodrow Wilson Center Press, Washington D.C.
Chaudary and Nosheen (2009): 'The Determinants of Women Empowerment in Southern Punjab, Pakistan; An Empirical Analysis', European Journal of Social Science, Vol. 10-2
Dasgupta, Rajaram (2005): 'Micro Finance in India- Empirical Evidence, Alternative Models and Policy Imperatives', Economic and Political weekly, Vol. XL, NO.12, March 2005.
Fernandez, A. P. (2007): 'History and Spread of the Self-Help Affinity Group Movement in India: the Role Played by IFAD' Occasssionalpape: 3, IFAD, Rome.
Goetz, A and Gupta, R. (1996): 'Who Takes the Credit? Gender, Power and Colonial Control over Loan Use in Rural Bangladesh', World Bank, Vol. 24, No. 1.
Hafez, S. (2003): 'The Terms of Women's Empowerment: Islamic Women Activists in Egypt, Cairo Paper in Social Science, 24 (4).
Hussain, Zakir, Diganta Mukherjee and Mousumi Dutta (2010): 'Self-Help Groups and Empowerment of Women : Self Selection or Actual benefits?.
Kabeer, Naila (1994): Reversed Realities-Gender Hierarchies in Development Thought. Kali for Women, New Delhi.
Kabeer, Naila (1998): 'Money Can't Buy Me Love'? Re- Evaluating Gender, Credit and Empowerment in Rural Bangladesh, IDS, Discussion Paper 363.
Kabeer, Naila (2005): 'Is Micro Finance a' MAGIC BULLET' for Women's Empowerment?' Economic and Political Weekly, Oct., 2005.
Kessey, Charles (2005): 'Empowering Muslim Women Through Micro Credit Scheme: The Case of The Sunyani Gonkja Muslim Women's Group', Working Papers No. , Historical and Contemporary Studies, Ghana, Nr7 Oct., 2005.
Khan, Mohammad Shabbir (1996): Status of Women in Islam, A.P.H. Publishing Corporation, New Delhi.
Krishna, A (2003): 'Social Capital. Community Driven Development and Empowerment: A Short Note on Concepts and Operations' .Working Paper, No. 33077. World Bank, Washington D. C.
Krishna, M (2003): Poverty Alleviation and Rural Poor, Mittal publications, New Delhi.
Lalitha N (2008): Readings in Microfinance, Dominant Publishers & Distributors, New Delhi.
Lateef, Shahida (1990): Muslim Women in India - Political and Private Realities 1890's - 1980's, Kali for Women, New Delhi.
Lazar, Daniel and P. Palanichamy (2008): Micro Finance and Poverty Eradication: Indian and Global Experience, New Century Publications, New Delhi.
Malhotra, Anju, Sydney Ruth Schuler and Carol Boender (2002): 'Measuring Women's Empowerment as A Variable in International Development', Background paper prepared for the World Bank Workshop on 'Poverty and Gender', New Perspectives, June, 2002.
Manimekalai. N (1987): Report on Gender Perspective among Various Groups of Women and Men, UG – CWS, Bharathidasen University, Trichiraapalli.
Mayoux, Linda (2000): 'Micro Finance and the Empowerment of Women – A Review of the Key Issues'.
Newaz, Ware (2000): 'Impact Of NGO Credit Programs on the Empowerment of Rural Women in Bangladesh: A Case Of Uttaran', paper presented at the conference "The Third Sector: for what and for whom?" Organised by the International Society for the Third Sector Research in Dublin, Ireland, July, 2000.
Nussbaum, Martha (2000): Women and Human Development: The Capabilities Approach, Cambridge Press, New York.
Parveen, Shahnaj (2009): 'An Empirical Analysis of Rural Women's Empowerment: The Bangladesh context', Bangladesh Journal of Progressive Science and Technology 7(1) : 25 -30.
Parvin, M. Razia (2005): Empowerment of Women-Strategies and Systems for Gender Justice, Dominant publishers and Distributors, New Delhi.
Ramanathan, Malathi (2004): 'Women and Empowerment', Economic And Political Weekly, Vol. XXXIX, No. 17, April 2004.
Sachar Committee Report (2006): 'Social, Economic and Educational Status of The Muslim Community of India', Prime Minister's High Level Committee Cabinet Secretariat, Government of India.
Shanthi, K. (2001): Empowerment of Women, Anmol Publications Private Limited, New Delhi.
Sri Ram, M.S. (2010): 'Micro finance: A Fairy Tale Turns into a Nightmare', Economic and Political Weekly, Vol. XLV, No.43, October 23,2010.
Sultana Yasmeen, Jamal Abdul (2012): Empowerment of Women Through Micro Finance: Comparative Study of Hindu and Muslim Self – Help Groups', International Journal of Commerce and Management, Vol. 5 (2).
Yunus, Muhammad (2007): Creating a Poverty - Social Business World Without and the Future of Capitalism, Public affairs, a member of the Perseus books group, U.S.A.
--0--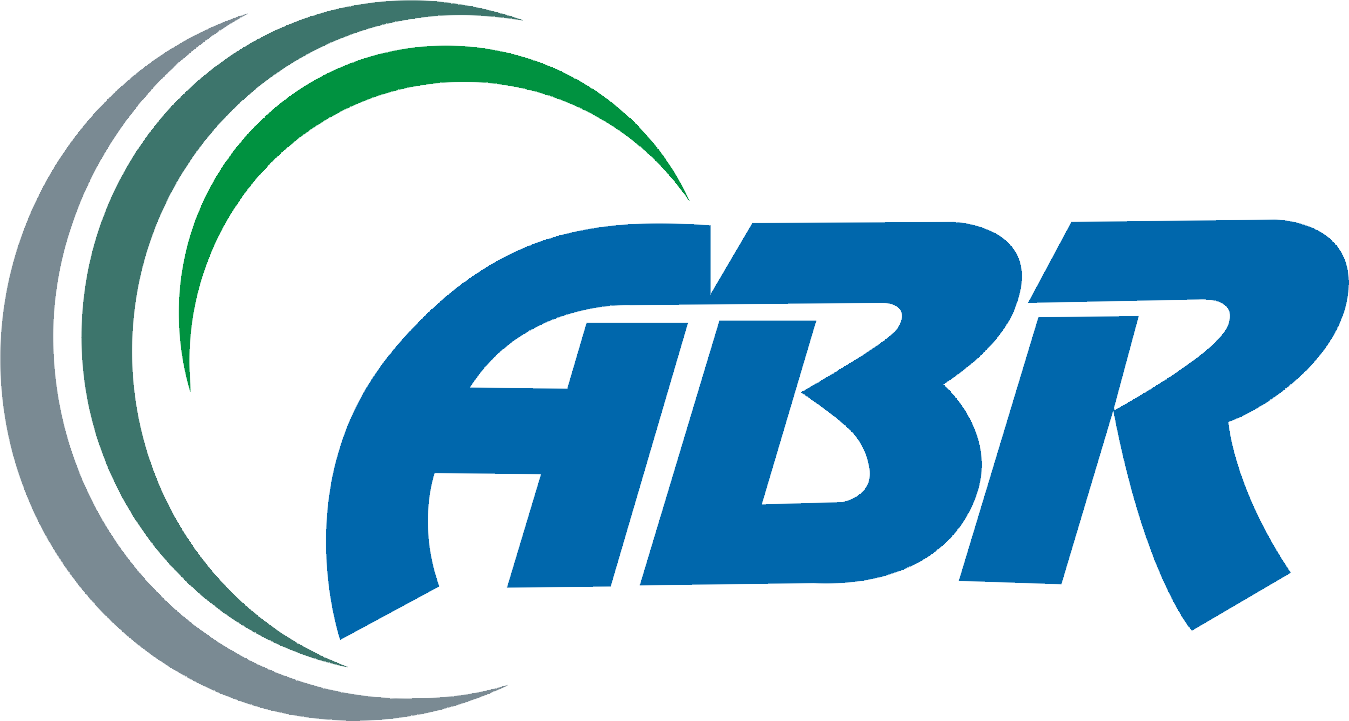 Downloads
How to Cite
Jamal, M. A., Raihana, A. K. A., & Sultana, H. Y. (2016). Empowerment of Muslim Women through Microfinance and Self Help Groups: A Case Study of Chennai City. Asian Business Review, 6(2), 117–124. https://doi.org/10.18034/abr.v6i2.36
License
Asian Business Review is an Open Access journal. Authors who publish with this journal agree to the following terms:
Authors retain copyright and grant the journal the right of first publication with the work simultaneously licensed under a CC BY-NC 4.0 International License that allows others to share the work with an acknowledgment of the work's authorship and initial publication in this journal.
Authors are able to enter into separate, additional contractual arrangements for the non-exclusive distribution of the journal's published version of their work (e.g., post it to an institutional repository or publish it in a book), with an acknowledgment of its initial publication in this journal. We require authors to inform us of any instances of re-publication.