The Influence of Culture and Mentality on Retirement Planning in Kazakhstan
Keywords:
Retirement planning, working adults, culture, mentality
Abstract
The world is experiencing ageing phenomenal and the topic of individual retirement planning is becoming more important than before. Many studies focus on factors toward retirement planning, but limited researches studied how the culture and mentality influence the retirement planning in Kazakhstan country. This qualitative study has interviewed ten interviewees to explore how the culture and mentality concern contribute to their retirement planning decision. This paper entails the opinions and experiences about retirement planning among the younger generations in Kazakhstan.
Downloads
Download data is not yet available.
References
Bengtsson, M., (2016). How to plan and perform a qualitative study using content analysis. NursingPlus Open, 2, pp.8-14.
Chan, BYF, Tengku-Aizan, H., Masud, J., Paim, L (2010) Predictors of financial dependency in old age in Peninsular Malaysia: an ethnicity comparison. Asian Social Science, 6 (6). pp. 54-62.
CSRI, (2016). Sustainable Retirement Income Integrated Reform Programme.
Lamajaa, C.K., (2013) On the national character of the peoples of Central Asia. Knowledge. Understanding. (3), pp.99-108. (In Russian)
Mukhtarova G.S., (2002). Japan and Kazakhstan: a dialogue of traditional cultures. Modern art of Kazakhstan: problems and searches // Collected papers KAZNAI them. T. Zhurgenova. - Almaty. pp. 224 – 227. (In Russian)
The "Retirement Revealed" study from ING U.S. – http://diversityinc.com/medialib/uploads/2012/02/Retirement-Revealed-White-Paper.pdf
Yavorska Z.H., The influence of the Kazakh mentality on building human resource management in Kazakhstan. (In Russian)
Yegenisova, A.K. and Erubaeva A.R., (2015). Psychological features of the national mentality of the Kazakh people. International Journal of Experimental Education. (4-2), pp.371-376. (In Russian)
Yusupova, A.S., Galiullina, G.R. and Denmukhametova, E.N., (2014). Representation of national mentality in Turkic-Tatar vocabulary. Life Science Journal, 11(7), pp.506-508. available at: https://kpfu.ru/staff_files/F1667594245/jusupova.pdf
Zhandildin, M., (2015). Pension System Reform in Emerging Countries: The Case of Kazakhstan. Global Journal of Emerging Market Economies, 7(1), pp.65-88.
--0--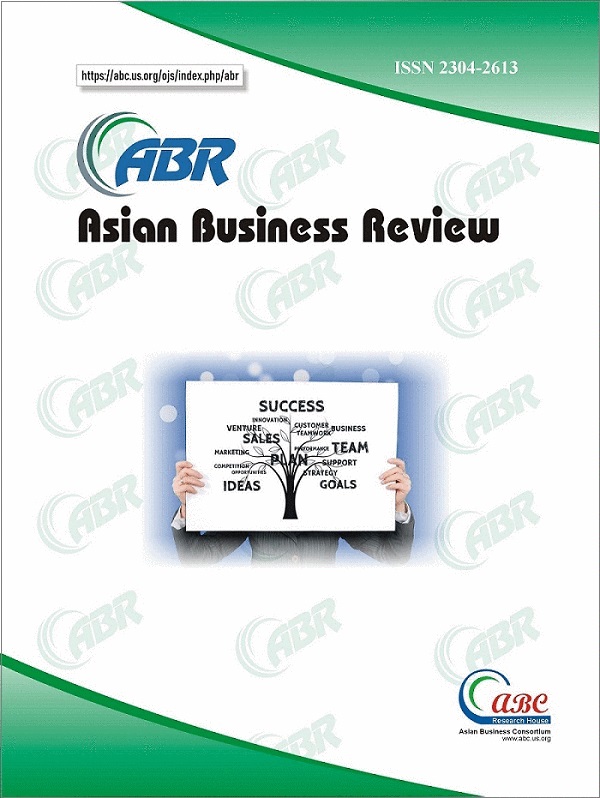 How to Cite
Bakhtgalieva, A., Tasheva, M., & Yin-Fah, B. C. (2018). The Influence of Culture and Mentality on Retirement Planning in Kazakhstan. Asian Business Review, 8(2), Art. #8, pp. 59–62. https://doi.org/10.18034/abr.v8i2.153
License
Asian Business Review is an Open Access journal. Authors who publish with this journal agree to the following terms:
Authors retain copyright and grant the journal the right of first publication with the work simultaneously licensed under a CC BY-NC 4.0 International License that allows others to share the work with an acknowledgment of the work's authorship and initial publication in this journal.
Authors are able to enter into separate, additional contractual arrangements for the non-exclusive distribution of the journal's published version of their work (e.g., post it to an institutional repository or publish it in a book), with an acknowledgment of its initial publication in this journal. We require authors to inform us of any instances of re-publication.