Business Roundtable Insights on the Current Challenges Facing the Project Profession
Keywords:
agility, change management, project management, trust
Abstract
The purpose of this paper was to capture an industry perspective on the current project and project management challenges. Based on four Business Roundtable meetings held in Melbourne over a year, concluding mid-2019, the paper attempts to distill the erudite insights of participants into contemporary business challenges and solutions. The predominant theme of the meetings was dealing with business change and its rate of the rollout. There has been a distinct industry shift in expectation replacing major business transformations with a new continuous delivery paradigm. There was an agreement regarding many of the adaptation measures needed to meet this new challenge.
Downloads
Download data is not yet available.
References
Akkerman, H., & Van Helden, K. (2002). Vicious and virtuous cycles in ERP implementation: a case study of interrelations between critical success factors. European Journal of Information Systems, 11, 35-46.
Asia Pacific Federation of Project Management (APFPM). (2011). Why was apfpm established? Retrieved from http://www.apfpm.org/about.php.
Department of Treasury and Finance. (2014). Investment Lifecycle and High Value/High Risk Guidelines. Retrieved from https://www.dtf.vic.gov.au/infrastructure-investment/investment-lifecycle-and-high-value-and-high-risk-guidelines.
Flyvbjerg, B. (2014). What you should know About Megaprojects and Why: An Overview. Project Management Journal, 45(2), 6-19.
Gelbard, R., & Carmeli, A. (2009). The interactive effect of team dynamics and organisational support on ICT project success. International Journal of Project Management, 27, 464-470.
Gibson, G., Wang, Y., Cho, C., & Pappas, M. (2006). What Is Preproject Planning, Anyway? Journal of Management Engineering, 22(1), 35-42.
Gichoya, D. (2005). Factors Affecting the Successful Implementation of ICT Projects in Government. The Electronic Journal of e-Government, 3(4), 175-184.
Goldratt, E. M. (2017). Critical Chain – a Business Novel. Gower Book NY, USA: Routledge.
Hartman, F., & Ashrafi, R. (2002). Project Management in the Information Systems and Information Technologies Industries. Project Management Journal, 33(3), 5-15.
Heisterberg, R., & Verma, A. (2014). Creating Business Agility. Hoboken, New Jersey: John Wiley & Sons Inc.
Hosman, L., & Fife, E. (2008). Improving the prospect for sustainable ICT projects in the developing world. International Journal of Media and Cultural Politics, 4(1), 51-69.
Jeffery, M., & Leliveld, I. (2004). Best Practices in IT Portfolio Management. MIT Sloan Management Review, 45(3), 41-49.
Koh, S., & Maguire, S. (2009). Information and Communication Technologies Management in Turbulent Business Environments. New York, USA: Hershey.
Kuruppuarachchi, P., Mandal, P., & Smith, R. (2002). IT project implementation strategies for effective changes: a critical review. Logistics Information Management, 15(2), 126-137.
Madon, S. (2004). Evaluating the Developmental Impact of E-government Initiatives: An Exploratory Framework. The Electronic Journal on Information Systems in Developing Countries, 20(5), 1-13.
Milis, K., & Mercken, R. (2002). Success factors regarding the implementation of ICT investment projects. International Journal of Production Economics, 80, 105-117.
Morris, P. (2009). Implementing Strategy through Project Management: The Importance of Managing the Project Front-end. In T.M. Williams, K. Samset, K.J. Sunnevåg (ed.), Making Essential Choices with Scant Information. London, UK: Palgrave Macmillan. 39-67.
Morris, P., & Edkins, A. (2014). Project Initiation Managing the Front End. In P. Dinsmore, & J. Cabanis-Brewin, the AMA Handbook of Project Management. NY, America: AMACOM. 35-44.
Nawi, H., Rahman, A., & Ibrahim, O. (2014). Government ICT Project Failure Factors: Project's Stakeholders View. Journal of Research and Innovation in Information Systems, 69-77.
Nelson, R. (2007). IT Project Management: Infamous Failures, Classic Mistakes, and Best Practices. MIS Quarterly Executive, 6(2), 67-78.
Obeidat, M., & North, M. (2014). A Comparative Review of Information Technology Project Management in Private and Public Sector Organisations. International Management Review, 10(1): 55-62.
Seesing, P.R., (2003). Project maturity model: a detailed assessment instrument. In PMI Global Congress (2003) Paper Presentation. North America, Baltimore, Newtown Square, PA: Project Management Institute.
Serrador, P., & Pinto, J. (2015). Does Agile work? - A quantitative analysis of agile project success. International Journal of Project Management, 33, 1040-1051.
Westerveld, E. (2003). The Project Excellence Model: Linking success criteria and critical success factors. International Journal of Project Management, 21, 411-418.
Wong, C. (2007). ICT implementation and evolution: Case Studies of intranets and extranets in UK construction enterprises. Construction Innovation, 7(3), 254-273.
World Economic Forum (2006). The Fourth Industrial Revolution: What it means, how to respond. Reviewed from https://www.weforum.org/agenda/2016/01/the-fourth-industrial-revolution-what-it-means-and-how-to-respond/.
Wu, C., & Fang, K. (2010). Improving project performance through organisational learning: an empirical study in Taiwan. Technology Analysis & Strategic Management, 22(2), 261-276.
--0--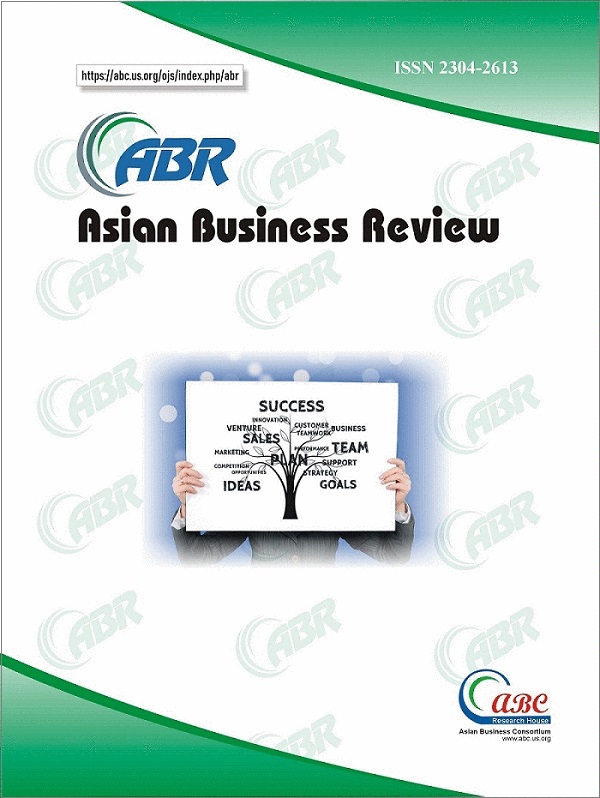 How to Cite
Wong, J. ., Young, W. ., Alex, T. ., & Stockman, H.-D. . (2020). Business Roundtable Insights on the Current Challenges Facing the Project Profession. Asian Business Review, 10(3), 159–166. https://doi.org/10.18034/abr.v10i3.487
License
Asian Business Review is an Open Access journal. Authors who publish with this journal agree to the following terms:
Authors retain copyright and grant the journal the right of first publication with the work simultaneously licensed under a CC BY-NC 4.0 International License that allows others to share the work with an acknowledgment of the work's authorship and initial publication in this journal.
Authors are able to enter into separate, additional contractual arrangements for the non-exclusive distribution of the journal's published version of their work (e.g., post it to an institutional repository or publish it in a book), with an acknowledgment of its initial publication in this journal. We require authors to inform us of any instances of re-publication.