An Analysis of Afghanistan's Postwar Condition and How to Use AI Technology to Address It
Keywords:
Afghanistan, Counterinsurgency, Reconstruction, Artificial Intelligence, Algorithms, Administration, Economy, Agriculture
Abstract
In August 2021, President Biden announced the withdrawal of the US army from Afghanistan. As the final armed force withdrew on August 30th, 2021, the long-term direct interference of the US army in Afghanistan ended. Since the Afghanistan War in 2001, US-led forces have sought to eliminate insurgencies and reestablish social and political orders. In the past 20 years, the US has spent considerable effort and funds to assist in the recovery and development of Afghanistan. The reappearance of the Taliban in power in Afghanistan and the retreat of US forces from the nation revealed that all the efforts the US had previously made did not meet the expectation they should have. Thus, the inefficiency of counterinsurgency in Afghanistan could be a sign that the currently existing methods might not be able to provide an effective solution for the situation in Afghanistan. Inspired by the development of novel technologies such as Artificial Intelligence, this article argues that the current usage and development of such technologies can foreshadow possible solutions to Afghanistan's various problems.
Downloads
Download data is not yet available.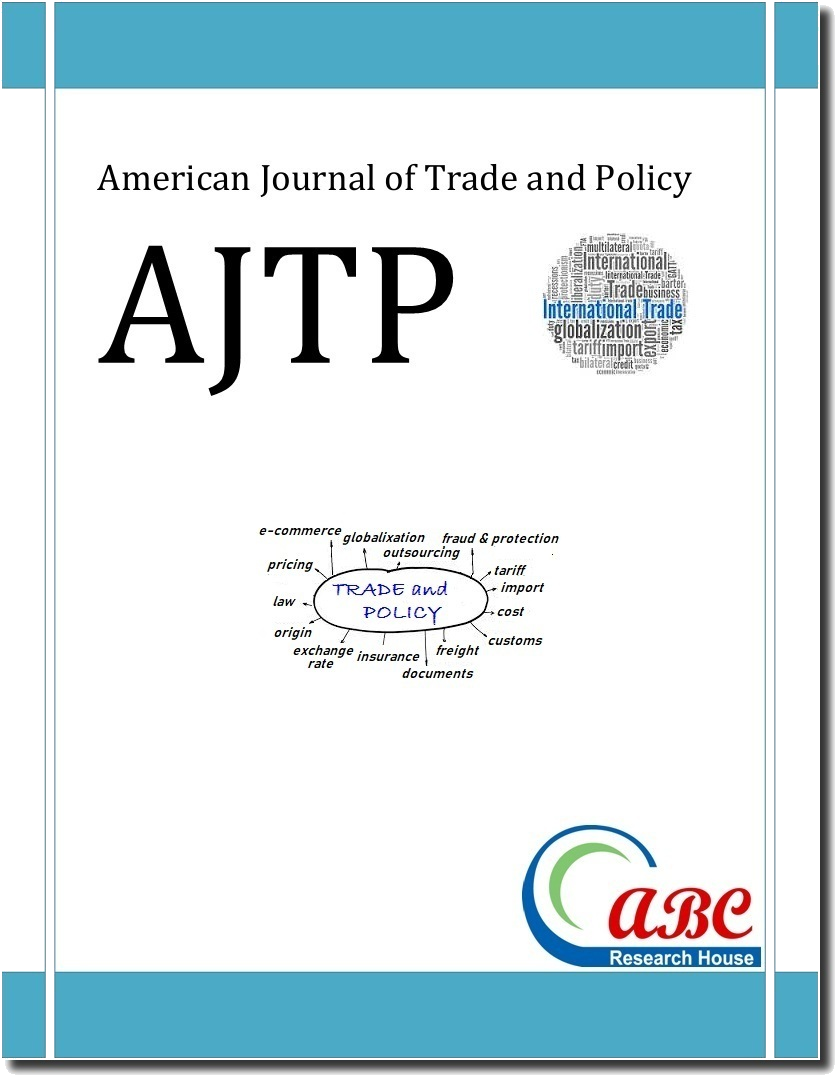 Downloads
How to Cite
Cao, T. (2023). An Analysis of Afghanistan's Postwar Condition and How to Use AI Technology to Address It. American Journal of Trade and Policy, 10(1), 7–14. https://doi.org/10.18034/ajtp.v10i1.648
License
American Journal of Trade and Policy is an Open Access journal. Authors who publish with this journal agree to the following terms:
Authors retain copyright and grant the journal the right of first publication with the work simultaneously licensed under a CC BY-NC 4.0 International License that allows others to share the work with an acknowledgment of the work's authorship and initial publication in this journal.
Authors are able to enter into separate, additional contractual arrangements for the non-exclusive distribution of the journal's published version of their work (e.g., post it to an institutional repository or publish it in a book), with an acknowledgment of its initial publication in this journal. We require authors to inform us of any instances of re-publication.